Advisory services to assist enterprises deliver
success
Synonym Advisory's objective is to provide its clients – whether enterprises or vendors – with common-sense research, markets advice and input about today's and tomorrow's information technology/communications. We satisfy our objective when our clients achieve their objectives.
The focus for our advisory services includes:
We are also developing new research into next generation Edge Computing, especially as it may apply across IT.
Recent blogs and/or commentaries relevant to Synonym Advisory focus areas include: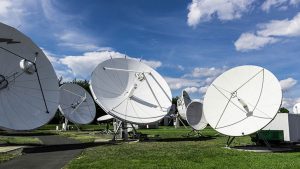 Mobile Edge Computing (MEC) is the name given to a collection of technologies that will deploy to support 5G. As telcos rolls out 5G they
Read More »
Synonym Advisory is a brand of  Synonym Ltd .  Synonym Advisory provides advice to client enterprises.
Synonym Ltd is a registered limited company in England – Companies House # 02528535. Its VAT # is: GB528563524 and its trading address is: 15 Ravens Close, Knaphill, Surrey, GU21 2LD, UK.